Our team has experience and skills in performing commercial roofing services in Gastonia, NC that will last for years to come.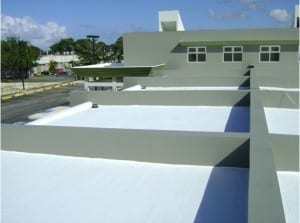 When it comes to commercial buildings, the requirements and codes are different than residential structures. When you have employees coming in and out of a building frequently, the safety measures must be higher to protect all who work in the building. If you own a commercial structure, you might be looking for companies who offer high-quality work for commercial roofing services. At Race City Roofing, we offer commercial roofing services in and near Gastonia, North Carolina, and our team has experience and skills in performing excellent roofing jobs that will last for years to come.
While shopping for a new roof can be an expensive venture, especially for a commercial building, it is important to focus on the overall quality, instead of choosing whoever offers the lowest price. In the long run, commercial building owners tend to spend a lot more in repairs and maintenance when they choose a cheaper roofing option, so look at it as an investment. Replacing your roof can also help lower your building insurance costs and improve energy efficiency, so it will be beneficial to you.
When you call us for commercial roofing services, you will work directly with a roofing contractor who will oversee the whole project. He or she will work with the staff members and any subcontractors who will be working on your office building. The contractor will also be your point of contact if you have any questions or concerns throughout the process. We can install new roofs on new construction buildings, repair or replace old roofs, and talk to you about roofing materials that are environmentally friendly, yet will look great on your building. Contact us today for more information!
---
Race City Roofing is the #1 roofing contractor in the Charlotte, NC area. We offer a wide variety of professional & affordable roofing services including, "Commercial Roofing Services" for Gastonia, Mooresville, Charlotte, Hickory, Cornelius, Huntersville, Denver, Troutman, Statesville and Lake Norman.