We'll give you an accurate assessment and honest recommendation about roof repair for your home or business.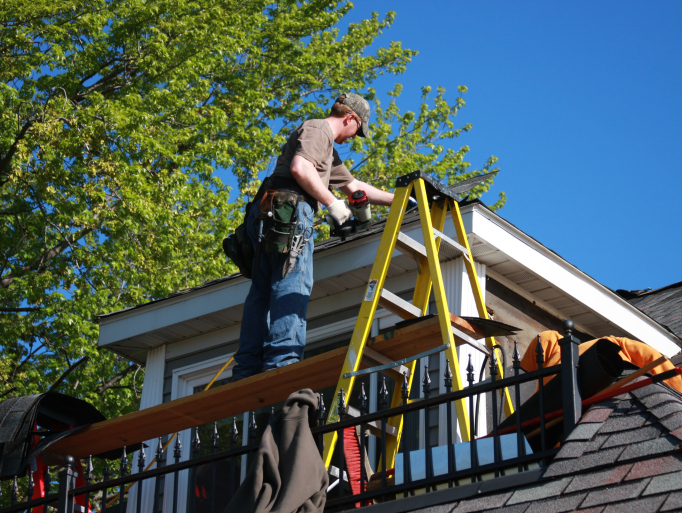 There is one sure way to achieve a stellar reputation as a roofing company in the Denver, North Carolina area and that is to treat every customer with professionalism and honesty. At Race City Roofing, in our more than 20 years, we have never pressured a homeowner or commercial property owner to have roof replacement done when roof repair was possible and the better solution. In fact, we've often served as a second opinion when someone was told they needed a new roof and showed them that roof repair offered a considerable extension of life and was the right way to go.
On the flip side, we won't recommend you put money into a roof repair if it won't add enough time to make the expense worth it. We'd rather see you invest those funds into a new roof and not face needing one roof repair after another trying to nurse along a failed roof. We take the time to learn what your objectives are because the roof repair cost alone is not the only factor to consider when deciding between repair or replacement.
Roof repair can be necessary after severe weather or as a roof reaches its functional lifespan. In either case, if you suddenly have water pouring into your home, that needs to be addressed quickly to avoid water damage and mold activation. With our 24-hour emergency service, we can get to the roof repair of your flat, shingle, or metal roof before things can get worse.
Reach out today with any questions that you might have about roof repair and our other roofing services.
---
Race City Roofing is the #1 roofing contractor in the Charlotte, NC area. We offer a wide variety of professional & affordable roofing services including, "Roof Repair" for Charlotte, Mooresville, Gastonia, Hickory, Cornelius, Huntersville, Denver, Troutman, Statesville and Lake Norman.
Similar Services We Offer: