Contact us today for a free roof repair estimate in Gastonia, NC.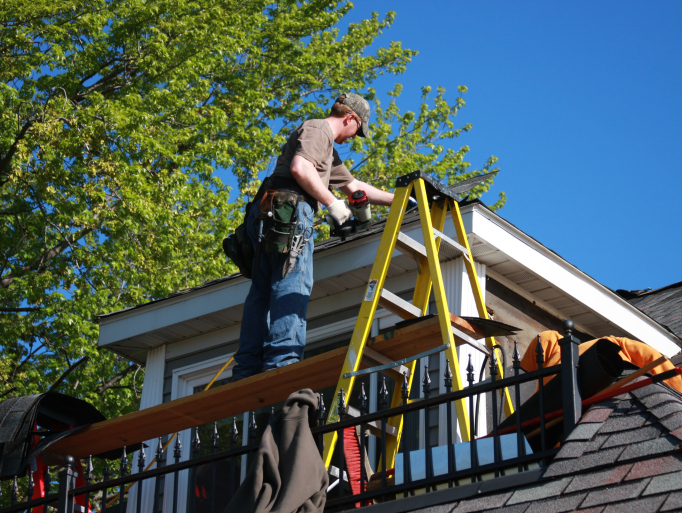 A shingled roof can last as long as 20 years, and a metal roof can last much longer than that. However, if your roofing installers weren't trained or experienced in laying roofing shingles or did a fast and unprofessional job at installing your roof, it may not last quite that long. The best way to detect if you need roof repair is to keep an eye out for signs of weakening. If you can see dark or wet spots in the ceiling of the attic, this is a key sign that your roof is starting to break down. If you call for roof repair before the light starts coming through, you can avoid a lot of other problems in the future.
A leaky roof is not a fun thing to have. It causes discomfort, especially during the cold winter months or warm temperatures in the summer. When you heat and cool your home, the air leaks out through the cracks in the roof, so it is also a waste of energy and money. In addition, when water seeps through the tiles, it can cause mold and mildew growth, which is a dangerous and hazardous situation. Instead of waiting for the problem to get out of control, you can call us at Race City Roofing for roof repair as soon as you notice signs of any problems.
At Race City Roofing, we offer roof repair for both commercial and residential buildings in Gastonia, North Carolina. We train our staff in roof repair, so they know what to look for and what spots to replace. Please contact us today for a free roof repair estimate.
---
Race City Roofing is the #1 roofing contractor in the Charlotte, NC area. We offer a wide variety of professional & affordable roofing services including, "Roof Repair" for Gastonia, Mooresville, Charlotte, Hickory, Cornelius, Huntersville, Denver, Troutman, Statesville and Lake Norman.